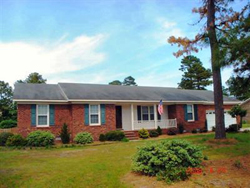 Pine Valley consists mostly of brick ranch homes like the one pictured above.
NEIGHBORHOOD STATS
Prices average 150k - mid 200k's
Home size averages 2000 sq ft
Lot sizes range from .45 acre
Most homes built in the 1960s
Pine Valley is a popular neighborhood of mostly brick ranch homes. Most lots are close to a half acre, and the area is well established.
Negatives: Older homes, many of them not updated.