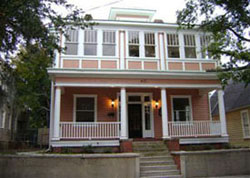 Downtown is home to some of the most beautiful homes and streets you'll find anywhere.
NEIGHBORHOOD STATS
Prices range from 20k - 2 million
Sizes range from 800 - 5000 + sq ft
Typical lot size is .1 acre
Historic homes range back into the 1800s and earlier.
The north side of downtown Wilmington has a great deal of character, history and diversity. Close to the river you will find commercial development and condos, further inland you will find gracious historic mansions. Downtown is the cultural hub of the region, with an array of theater, music and visual arts.
One of the strengths of downtown real estate is that they really aren't, or can't make any more of the homes they have in these neighborhoods. While there are pockets of disrepair, this side of downtown has been up and coming for a long time and will continue to be.
NOTE: by downtown north, I am referring to the area north of Dawson Street. The roads change from North to South at Market Street, so my definition differs from that one.
Negatives: Historic homes require maintenance, and many of the homes were built before the era of large closets and bathrooms. There are pockets of homes that are in poor repair. Some buyers don't like inner city schools.