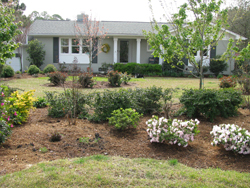 Lincoln Forest is primarily brick ranches, from 1200-1800 square feet.
NEIGHBORHOOD STATS
Prices range from 130-250k
Average home size is 1800 sq ft
Average lot size is .3 acre
Most homes built 1960 - 1980
Lincoln Forest is a hidden gem in my opinion, a very good value. Homes are pretty well built, easy to renovate, lots are good size and the neighborhood is friendly. For the location in the middle of everything, the prices are great.
Negatives: Older homes require more maintenance, though most of the homes in this area have been beautifully maintained.