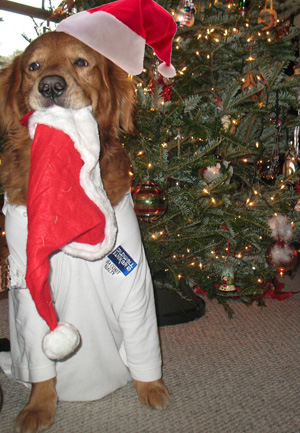 About the Dog
A lot of people ask me about the dog in the picture. That's really my dog, I didn't pay him to sit for the picture. His name is Tanner, he's an awesome golden retriever. He brings the newspaper in from the street every morning, and has ever since he was a puppy.

Click here for video evidence.
A few people have also asked me about the rather butcherous looking trim job, and I'm not proud to say that I a personally responsible for that (no, not on me, on the dog). Tanner likes it cut tight during the summer time, and he claims the chic dogs in the neighborhood really dig it too.